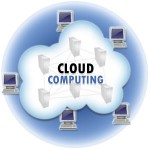 The word "cloud" became a buzz-word quite a while and Google search results for the word cloud is far away from real clouds in the sky. Although, many people and even web developers are quite away from understanding of what cloud is, how it works and how to take an advantage by using it. So clouds are really "cloudy".
Being a web developer this topic is in area of my interests for some time, but I always thought that clouds are for really big players. By big I assume million of clients, billions of page loads, terabytes of data, etc.. My mistake!
Recently I came across with Rackspace cloud and understood how wrong I was. It changed my understanding  into more practical way and I gave up my VPS and moved to the cloud.