CodeIgniter is great framework by its simplicity. But when I moved from CakePHP, I really missed layout pattern.
CodeIgniter documentations offers this way to include non-changing site header and footer
For sure it isn't flexible and does not show page structure in a clear way. For many years I use layout pattern. Layout describes whole page as a template with blocks for header, menu, content, etc like on figure below. On page rendering these blocks are filled with data.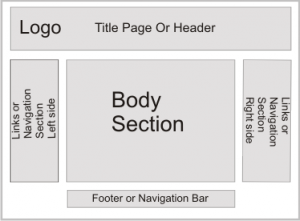 I found a small code snipped for CI and improved it. You are welcome to try!