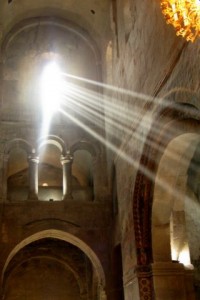 Hello, this is next part of the story of my trip to Georgia. This time, I will talk about a tour of the historic city of Mtskheta, which was able to visit in one day. The city is very old, established in 1500-1300 BC and  is the first capital of the kingdom of Kartli (Georgia), but from the past have only two temples.
Now it is one of the most popular tourist sites in Georgia where one can see many historical and religious monuments.
Mtskheta is located at the confluence of two mountain rivers - Aragvi and Kura on a low river terrace, surrounded by mountain peaks.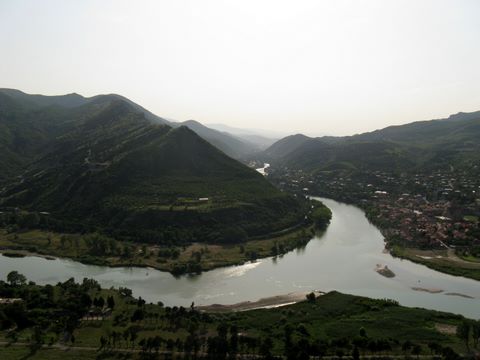 # Jvari Monastery
Jvari considered one of the oldest Georgian monasteries. It was erected in the VI century (from 585 to 604 years), at a time when the Georgian people just beginning to accept Christianity.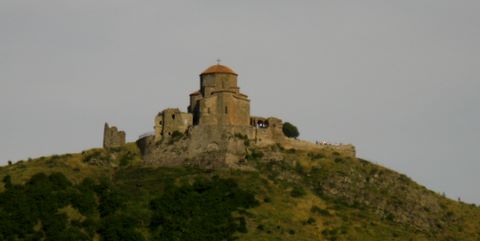 Its name "Jvari" can be translated into Russian as "cross." Still, this monastery is known for that is where the action of the immortal poem by Mikhail Lermontov - "Mtsiry".
«…Там, где, сливаяся шумят,
Обнявшись, будто две сестры,
Струи Арагвы и Куры,
Был монастырь…»
## Svetitskhoveli Cathedral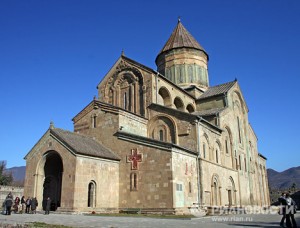 Svetitskhoveli Cathedral is the oldest Christian cathedral in Georgia. The name of this cult of Christian cathedral "Mtskheta" with the old Georgian dialect can be translated as "the Living Pillar." Until now, there are conducted religious services.
The temple in its present form was established in 1010.
An interesting detail in the painting of the arch around the "life-giving pillar" is widely known in UFO circles image UFO look in the upper right corner - a flying saucer with "face in a window."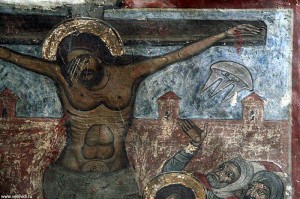 # How to get there
The cheapest option is a taxi from the Metro Didube. In place of all you can get around on foot.
If the assembled company, you can take a taxi for 40-60 GEL and visit all attractions in 1-2 hours
# Photo
# Travel to Georgia
---